Health Insurance Coverage
Our office makes concerted efforts to provide care within the scope of services covered by your insurance policy and that your tests are performed in the properly designated facility. If you are concerned that your insurance company may not cover services you will receive, please consult your insurance company prior to the date of service. In the event your health insurance plan determines a service to be not covered, you may be responsible for this charge. If you're uninsured, please note that payment for services are expected at the time of the visit.

Children of Divorced Parents
The responsibility for payment for services rendered to any dependent children whose parents are divorced rests with the parent who seeks treatment. Any court ordered responsibility judgment must be determined between the individuals involved without the inclusion of our office.
Copies of Medical Records
Medical records can be copied and sent to another provider at no cost to you. This includes 7 years of clinical notes, and 7 years of test results.
Returned Check Policy
If a check reaches our bank and your account has insufficient funds to cover the check, a $25.00 service charge will be applied to your account. If this occurs, you will be asked to pay by cash or credit card for all future visits with our practice.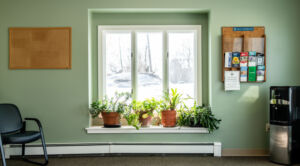 Bad Debts
If an account has not been paid in full or satisfactory arrangements have not been made within the allowable time frames, the office reserves the right to refer the account to a collection agency for collection of the balance.
Currently we partner with these insurers and MANY more:
Anthem Blue Cross and Blue Shield
Federal Blue Cross and Blue Shield
CIGNA
United Health Care
Great-West Health Care
Aetna
Tricare
Medicare
AARP
Private Healthcare Systems (PHCS)
Group Benefit Services (GBS)
Maine Community Health Options
MedNet
Multiplan
Champ VA
Martins Point Generations Advantage
Harvard Pilgrim Health Care
Contact us if your insurer is not listed above.
The Administration and Management welcome the opportunity to discuss any aspect of the financial policy. We appreciate your confidence and strive to provide quality healthcare.